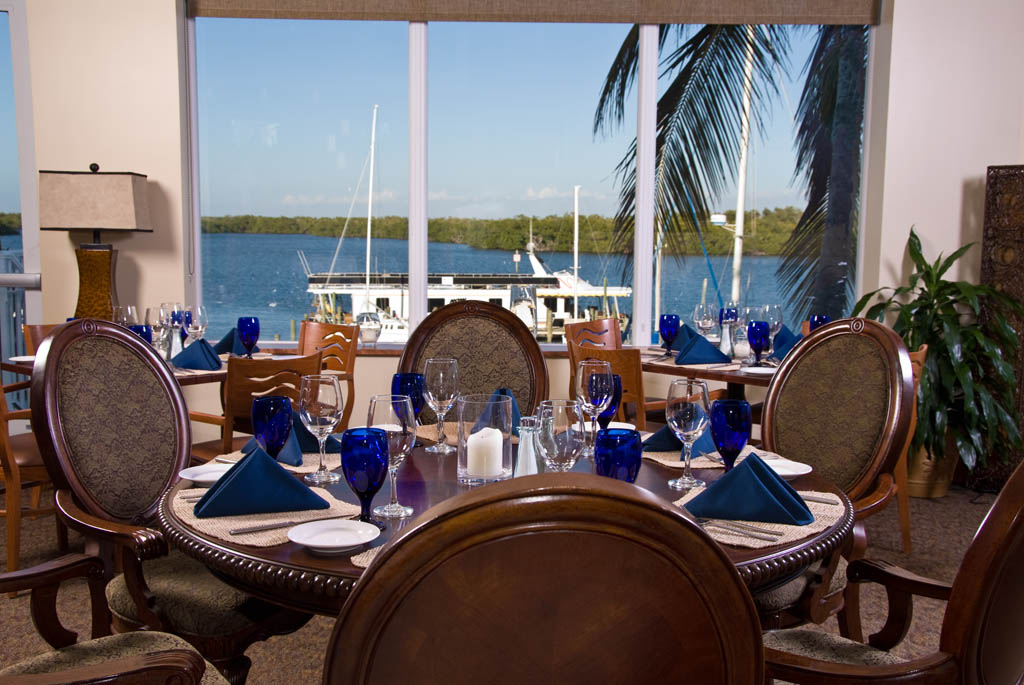 Fine Dining, Beach Style: Bayfront Bistro at 4761 Estero Blvd (down past mid-island, turn in the Publix parking lot and go all the way to the back) has excellent food in about as fine of a dining atmosphere as you'll find on the beach which means it's a nice place, but do expect to see people (like myself) in shorts and flip-flops. I'm pretty sure shirts are required though. As with Nervous Nellies, Bayfront Bistro is dock side and boat owners can tie up while enjoying dinner. This is where I go when I want to enjoy a bit more 'foodie' of an experience on the island or to have a good steak. Expect prices in the $30/plate range.
Related Listing
Kilwin's ice cream & dessert store is located in Times Square where they serve fudge, caramel ...

Truly Scrumptious Ice Cream Cafe is located in Santini Marina Plaza at the corner on the south end ...

Flipper's on the Bay is the restaurant for Lover's Key Resort, located just over the south-end ...