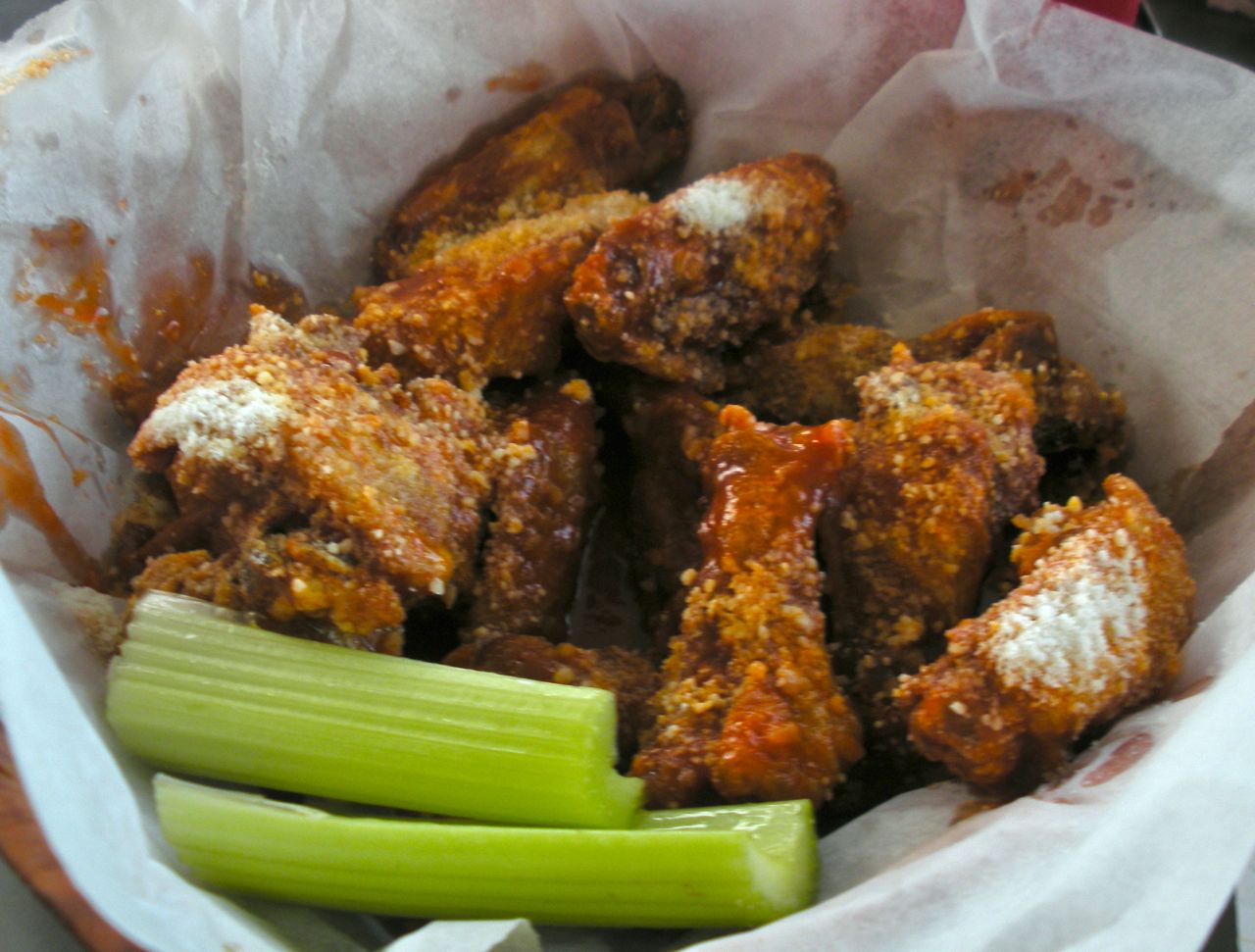 Until recently, Wicked Wings was one of my favorite restaurants in Fort Myers Beach. I still like their food, but it seems the service is slipping and I haven't seen my favorite server there for some time; the other servers aren't nearly as good.
They have also changed their pet-policy so you can't take your dogs onto the deck anymore so that makes it a lot less feasible for someone like myself who has dogs and likes to take them on outings. Apparently you can still sit in the no-service and no-alcohol area at the tables on the beach in front of the building, but who wants to do that?
The food, however, has been superb every time I've been there. Wings are incredible, and you can order them extra crispy and with whichever sauce or combinations of sauces you like to tailor the flavor and spice level. Their crab pepper bites are great too, which taste similar to a jalapeno popper with crab & cheese in them, but the pepper is chopped up rather than using for stuffing. I like them, both with ranch sauce and the pepper jelly they are paired with.
Insider tip: Before you go to the restaurant, walk on the beach in front of it and around it. About 9 times out of 10 there will be someone handing out coupons that will get you 10% off and a 2-for-1 drink.
Related Listing
Kilwin's ice cream & dessert store is located in Times Square where they serve fudge, caramel ...

Truly Scrumptious Ice Cream Cafe is located in Santini Marina Plaza at the corner on the south end ...

Flipper's on the Bay is the restaurant for Lover's Key Resort, located just over the south-end ...